FIND YOUR PERFECT DOMAIN NAME. Huge Choice. New Extensions. Low Prices. Register your perfect domain name today.
.biz
Now Avaliable
$4.50/year
.club
Now Avaliable
$7.95/year
.wales
Now Avaliable
$9.75/year
.co.uk
Now Avaliable
$18.25/year
.mobi
Now Avaliable
$12.99/year
Easy Domain Setup No Technical Skills
Free Email Address - Forwarding
FREE Domain Privacy Protection
Domain Locking & Forwarding
Domain Pricing
Choose your domain price. Our domain extensions are affordable. Nobody does it better than us for our domain extensions price. Also, we will register your selected domain in your own name and address. So that, in the future you can transfer your domain to another company and control your domain anytime.
Domain Extension

.com
.net
.org
.info
.biz
.xyz
.club
.online
.photos
.asia
.deals
.site
.mobi
.jobs
.name
.today
.me
.co
.host
.gallery
.tv
.cc
.eu.com
.uk.net
Price (BDT)


৳850 Taka/Year
৳850 Taka/Year
৳850 Taka/Year
৳850 Taka/Year
৳850 Taka/Year
৳150 Taka/Year
৳150 Taka/Year
৳850 Taka/Year
৳3,500 Taka/Year
৳850 Taka/Year
৳3,500 Taka/Year
৳850 Taka/Year
৳850 Taka/Year
৳12,500 Taka/Year
৳850 Taka/Year
৳500 Taka/Year
৳600 Taka/Year
৳1,100 Taka/Year
৳1,300 Taka/Year
৳1,800 Taka/Year
৳3,600 Taka/Year
৳2,500 Taka/Year
৳4,800 Taka/Year
৳6,000 Taka/Year
Price (USD)


$11.00 USD/Year
$11.00 USD/Year
$11.00 USD/Year
$11.00 USD/Year
$11.00 USD/Year
$2.00 USD/Year
$2.00 USD/Year
$11.00 USD/Year
$42.70 USD/Year
$11.00 USD/Year
$42.70 USD/Year
$11.00 USD/Year
$11.00 USD/Year
$152.50 USD/Year
$11.00 USD/Year
$6.10 USD/Year
$7.50 USD/Year
$13.50 USD/Year
$16.00 USD/Year
$22.00 USD/Year
$44.00 USD/Year
$30.50 USD/Year
$59.00 USD/Year
$74.00 USD/Year
Extra ID Protection


৳250 Taka/$3.00 USD
৳250 Taka/$3.00 USD
৳250 Taka/$3.00 USD
৳250 Taka/$3.00 USD
৳250 Taka/$3.00 USD
৳250 Taka/$3.00 USD
৳250 Taka/$3.00 USD
৳250 Taka/$3.00 USD
৳250 Taka/$3.00 USD
৳250 Taka/$3.00 USD
৳250 Taka/$3.00 USD
৳250 Taka/$3.00 USD
৳250 Taka/$3.00 USD
৳250 Taka/$3.00 USD
৳250 Taka/$3.00 USD
৳250 Taka/$3.00 USD
৳250 Taka/$3.00 USD
৳250 Taka/$3.00 USD
৳250 Taka/$3.00 USD
৳250 Taka/$3.00 USD
৳250 Taka/$3.00 USD
৳250 Taka/$3.00 USD
৳250 Taka/$3.00 USD
৳250 Taka/$3.00 USD
DNS Management


Yes
Yes
Yes
Yes
Yes
Yes
Yes
Yes
Yes
Yes
Yes
Yes
Yes
Yes
Yes
Yes
Yes
Yes
Yes
Yes
Yes
Yes
Yes
Yes
Domain Extension

.com
.net
.org
.info
.biz
.xyz
.club
.online
.photos
.asia
.deals
.site
.mobi
.jobs
.name
.today
.me
.co
.host
.gallery
.tv
.cc
.eu.com
.uk.net
Price (BDT)


৳850 Taka/Year
৳850 Taka/Year
৳850 Taka/Year
৳850 Taka/Year
৳850 Taka/Year
৳150 Taka/Year
৳150 Taka/Year
৳850 Taka/Year
৳3,500 Taka/Year
৳850 Taka/Year
৳3,500 Taka/Year
৳850 Taka/Year
৳850 Taka/Year
৳12,500 Taka/Year
৳850 Taka/Year
৳500 Taka/Year
৳600 Taka/Year
৳1,100 Taka/Year
৳1,300 Taka/Year
৳1,800 Taka/Year
৳3,600 Taka/Year
৳2,500 Taka/Year
৳4,800 Taka/Year
৳6,000 Taka/Year
Price (USD)


$11.00 USD/Year
$11.00 USD/Year
$11.00 USD/Year
$11.00 USD/Year
$11.00 USD/Year
$2.00 USD/Year
$2.00 USD/Year
$11.00 USD/Year
$42.70 USD/Year
$11.00 USD/Year
$42.70 USD/Year
$11.00 USD/Year
$11.00 USD/Year
$152.50 USD/Year
$11.00 USD/Year
$6.10 USD/Year
$7.50 USD/Year
$13.50 USD/Year
$16.00 USD/Year
$22.00 USD/Year
$44.00 USD/Year
$30.50 USD/Year
$59.00 USD/Year
$74.00 USD/Year
Extra ID Protection


৳250 Taka/$3.00 USD
৳250 Taka/$3.00 USD
৳250 Taka/$3.00 USD
৳250 Taka/$3.00 USD
৳250 Taka/$3.00 USD
৳250 Taka/$3.00 USD
৳250 Taka/$3.00 USD
৳250 Taka/$3.00 USD
৳250 Taka/$3.00 USD
৳250 Taka/$3.00 USD
৳250 Taka/$3.00 USD
৳250 Taka/$3.00 USD
৳250 Taka/$3.00 USD
৳250 Taka/$3.00 USD
৳250 Taka/$3.00 USD
৳250 Taka/$3.00 USD
৳250 Taka/$3.00 USD
৳250 Taka/$3.00 USD
৳250 Taka/$3.00 USD
৳250 Taka/$3.00 USD
৳250 Taka/$3.00 USD
৳250 Taka/$3.00 USD
৳250 Taka/$3.00 USD
৳250 Taka/$3.00 USD
DNS Management


Yes
Yes
Yes
Yes
Yes
Yes
Yes
Yes
Yes
Yes
Yes
Yes
Yes
Yes
Yes
Yes
Yes
Yes
Yes
Yes
Yes
Yes
Yes
Yes
Domain Extension

.com
.net
.org
.info
.biz
.xyz
.club
.online
.photos
.asia
.deals
.site
.mobi
.jobs
.name
.today
.me
.co
.host
.gallery
.tv
.cc
.eu.com
.uk.net
Price (BDT)


৳850 Taka/Year
৳850 Taka/Year
৳850 Taka/Year
৳850 Taka/Year
৳850 Taka/Year
৳150 Taka/Year
৳150 Taka/Year
৳850 Taka/Year
৳3,500 Taka/Year
৳850 Taka/Year
৳3,500 Taka/Year
৳850 Taka/Year
৳850 Taka/Year
৳12,500 Taka/Year
৳850 Taka/Year
৳500 Taka/Year
৳600 Taka/Year
৳1,100 Taka/Year
৳1,300 Taka/Year
৳1,800 Taka/Year
৳3,600 Taka/Year
৳2,500 Taka/Year
৳4,800 Taka/Year
৳6,000 Taka/Year
Price (USD)


$11.00 USD/Year
$11.00 USD/Year
$11.00 USD/Year
$11.00 USD/Year
$11.00 USD/Year
$2.00 USD/Year
$2.00 USD/Year
$11.00 USD/Year
$42.70 USD/Year
$11.00 USD/Year
$42.70 USD/Year
$11.00 USD/Year
$11.00 USD/Year
$152.50 USD/Year
$11.00 USD/Year
$6.10 USD/Year
$7.50 USD/Year
$13.50 USD/Year
$16.00 USD/Year
$22.00 USD/Year
$44.00 USD/Year
$30.50 USD/Year
$59.00 USD/Year
$74.00 USD/Year
Extra ID Protection


৳250 Taka/$3.00 USD
৳250 Taka/$3.00 USD
৳250 Taka/$3.00 USD
৳250 Taka/$3.00 USD
৳250 Taka/$3.00 USD
৳250 Taka/$3.00 USD
৳250 Taka/$3.00 USD
৳250 Taka/$3.00 USD
৳250 Taka/$3.00 USD
৳250 Taka/$3.00 USD
৳250 Taka/$3.00 USD
৳250 Taka/$3.00 USD
৳250 Taka/$3.00 USD
৳250 Taka/$3.00 USD
৳250 Taka/$3.00 USD
৳250 Taka/$3.00 USD
৳250 Taka/$3.00 USD
৳250 Taka/$3.00 USD
৳250 Taka/$3.00 USD
৳250 Taka/$3.00 USD
৳250 Taka/$3.00 USD
৳250 Taka/$3.00 USD
৳250 Taka/$3.00 USD
৳250 Taka/$3.00 USD
DNS Management


Yes
Yes
Yes
Yes
Yes
Yes
Yes
Yes
Yes
Yes
Yes
Yes
Yes
Yes
Yes
Yes
Yes
Yes
Yes
Yes
Yes
Yes
Yes
Yes
Domain Extension

.com
.net
.org
.info
.biz
.xyz
.club
.online
.photos
.asia
.deals
.site
.mobi
.jobs
.name
.today
.me
.co
.host
.gallery
.tv
.cc
.eu.com
.uk.net
Price (BDT)


৳850 Taka/Year
৳850 Taka/Year
৳850 Taka/Year
৳850 Taka/Year
৳850 Taka/Year
৳150 Taka/Year
৳150 Taka/Year
৳850 Taka/Year
৳3,500 Taka/Year
৳850 Taka/Year
৳3,500 Taka/Year
৳850 Taka/Year
৳850 Taka/Year
৳12,500 Taka/Year
৳850 Taka/Year
৳500 Taka/Year
৳600 Taka/Year
৳1,100 Taka/Year
৳1,300 Taka/Year
৳1,800 Taka/Year
৳3,600 Taka/Year
৳2,500 Taka/Year
৳4,800 Taka/Year
৳6,000 Taka/Year
Price (USD)


$11.00 USD/Year
$11.00 USD/Year
$11.00 USD/Year
$11.00 USD/Year
$11.00 USD/Year
$2.00 USD/Year
$2.00 USD/Year
$11.00 USD/Year
$42.70 USD/Year
$11.00 USD/Year
$42.70 USD/Year
$11.00 USD/Year
$11.00 USD/Year
$152.50 USD/Year
$11.00 USD/Year
$6.10 USD/Year
$7.50 USD/Year
$13.50 USD/Year
$16.00 USD/Year
$22.00 USD/Year
$44.00 USD/Year
$30.50 USD/Year
$59.00 USD/Year
$74.00 USD/Year
Extra ID Protection


৳250 Taka/$3.00 USD
৳250 Taka/$3.00 USD
৳250 Taka/$3.00 USD
৳250 Taka/$3.00 USD
৳250 Taka/$3.00 USD
৳250 Taka/$3.00 USD
৳250 Taka/$3.00 USD
৳250 Taka/$3.00 USD
৳250 Taka/$3.00 USD
৳250 Taka/$3.00 USD
৳250 Taka/$3.00 USD
৳250 Taka/$3.00 USD
৳250 Taka/$3.00 USD
৳250 Taka/$3.00 USD
৳250 Taka/$3.00 USD
৳250 Taka/$3.00 USD
৳250 Taka/$3.00 USD
৳250 Taka/$3.00 USD
৳250 Taka/$3.00 USD
৳250 Taka/$3.00 USD
৳250 Taka/$3.00 USD
৳250 Taka/$3.00 USD
৳250 Taka/$3.00 USD
৳250 Taka/$3.00 USD
DNS Management


Yes
Yes
Yes
Yes
Yes
Yes
Yes
Yes
Yes
Yes
Yes
Yes
Yes
Yes
Yes
Yes
Yes
Yes
Yes
Yes
Yes
Yes
Yes
Yes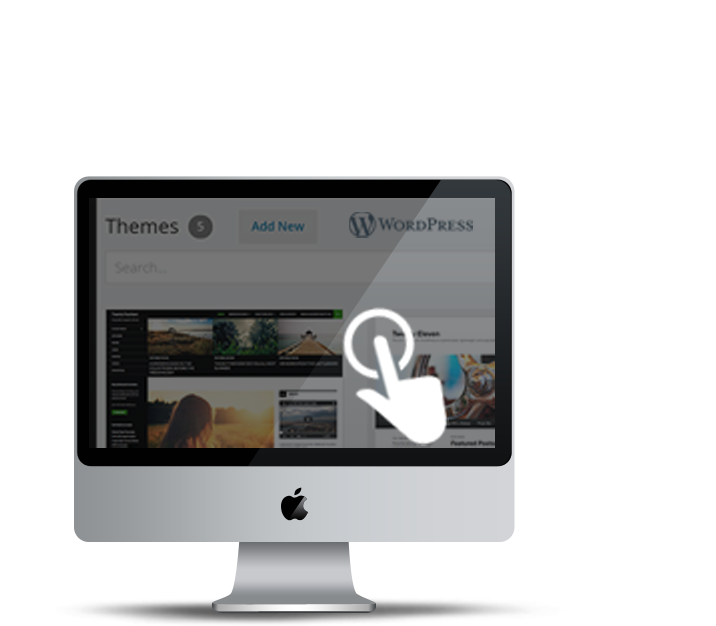 Easy accepted payment methods