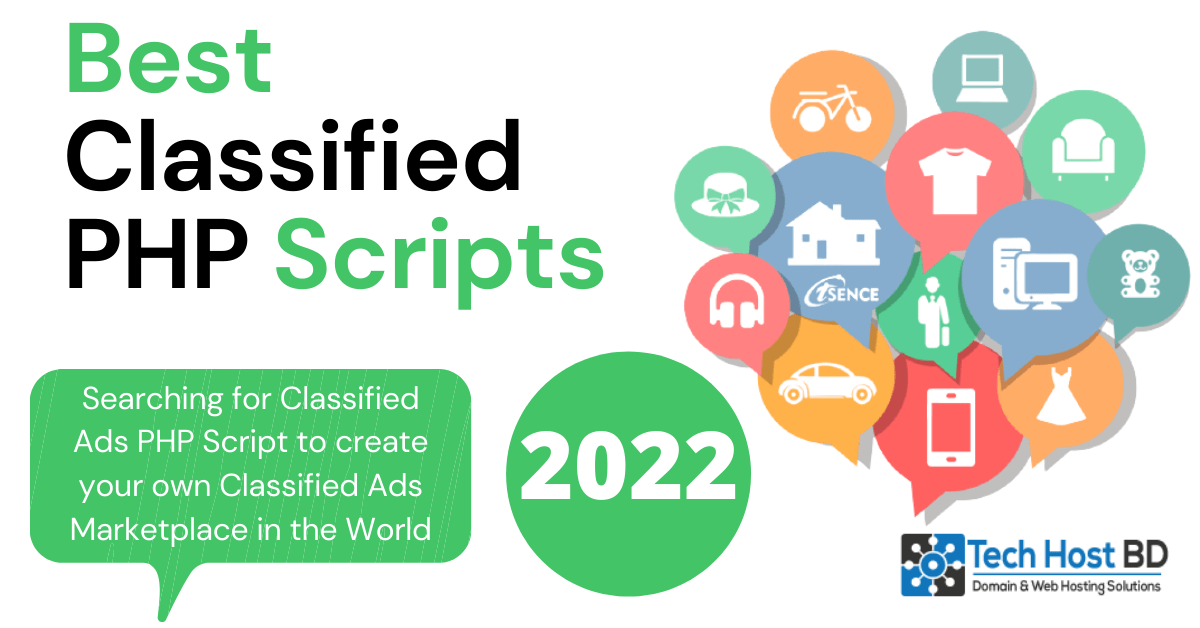 Best Classifieds Ads PHP Scripts 2022
1. LaraClassified Classified Ads Web Application
This PHP Script is the most powerful Classified Ads Web Application in the market. LaraClassified Open Source and the modulable classified app has a fully responsive design and comes with lots of amazing features such as Multi Countries & Languages Support, 4 Pre-made skins, Powerful Admin Panel, Multi-Currency, Messaging System, SMS Notification, Premium Ads System, etc.
LaraClassified Scripts
---
2. Modesy Marketplace & Classified Ads Script
Modesy is a marketplace and classified ads script that you can sell physical and digital products. It allows you to use the marketplace and classified ads options at the same time. You can use this script as a multi-vendor store or you can use it as a store where you can sell your own products. It has a clean, responsive, and user-friendly design. You can manage almost everything in your site with its powerful Admin panel. It is secure, SEO-optimized, fast, fully customizable, and easy to use.
Modesy Marketplace Scripts
---
3. Classified Made Easy — PHP Script
Classified made easy is a lightweight and one of a top-rated PHP classified script which can be used as a map/text-based classified or any kind of listing website you can think of. It is equipped with an API using which you can hook to its inner functionality.
The script can load thousands of markers fast without any performance issue and you can use the API options to connect to your external database. Custom plugins functionality allows you to write custom plugins or code. A single marker is composed up of merely 32 bytes so loading 10,000 markers would mean loading only 320 kb of marker data and 50,000 markers would be merely 1.6 MB of data.
Classified Made Easy Script
---
4. Quickad Classified Ads CMS PHP Script
Quickad Ads PHP Classified Script is Premium Classified Php Script with fully responsive Material & Classic design. Built to be beautiful, fast, and powerful. One-click setup Users can easily set up this theme and is easy to use and customize. We used the best angular js admin dashboard templates for amazing user interfaces.
Quickad Classified CMS Script
---
5. Atlas Business Directory Listing
Want to make a professional business directory site? Atlas gives you the best platform to build one in minutes. It is highly customizable and the easiest script in the market to set up and organize your business directory portal. All modern functionalities of directory listing are integrated into Atlas which makes it industry standard and gives a robust solution to grow up your business.
Atlas Business Directory Scripts
---
6. Classified Ads Script — Infinity Market
Custom fields with visual editors textareas, inputs, dropdowns, upload) amenities/distances direct from Admin interface (No programming skills needed) Ready to use multilanguage (Backend+Frontend), RTL (Frontend) features like auto-translating with MyMemory API service and Google translator (manually corrections are also supported), look this extra simplicity, try administration! Dependent fields logic on submission, search form, results listing and listing preview Real multicurrency support ( different currency and different price on different language ) JSON API ready to connect with Mobile apps and other services
Infinity Market Classified Script
---
---
7. Classify — Classified Ads PHP Script
Classify Php Classified Script is a fully automated tool for those who are willing to get started online classified business. It's an online platform that lets people search and post ads effortlessly. Categories range from sale items, jobs, pets, real estate, personals, services, vehicles, and even for rent and communities. With one click, the user can easily set it up. It's easy to use and customized. Buy this script and get started with your effortless business.
Classify Classified Script
---
8. ClassiLab — Buy Sell Classified Ads Listing Platform
ClassiLab is a very easy and simple Classified ADS Listing application that has dynamic frontend and backend features. The site is very neat and clean and the process is very easy to use. user able to register and list their item easily, there are promote promotion features too. Classified platforms are gaining more and more popularity nowadays and we keep maintaining all the demands of our users. comes with both automated and manual payment gateways, full management, SEO, multi-language, LiveChat, Plugins manager, and more.
ClassiLab Buy Sell Classified Scripts